WE are a small breeder that strives to produce dogs who can move mountians.  We live on a 1500 acre beef cattle ranch in south central Missouri.  All our dogs live in our home and have a job to do around the farm.  All of our Border Collies are started on Goats then moved to calves then Cattle. Our Pyrenees are working dogs who live with our livestock.  Our dogs are not kept in a kennel they come with us to check cows and help out around the farm.    

If you are intrested in a puppy or a started dog please feel free to contact me.  I always try to fit the puppy to the new owner and will be happy to answer any questions that you may have.

My cell number is 573-604-0044

My biggest goal when choosing my dogs and producing pups for you is to produce:  Well rounded, happy, dogs who have the potential to do anything you want then to do.  Be it showing, obediance, working cattle or just a pet.  

Here are some pics of our RANCH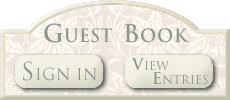 Above: A pic of two of our Dairy Goats which our Pyrenees Watch.

Left:  A pic of some of our cattle grazing in the early morning.